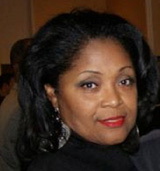 Dr. Mary Martin – Founder
A native of Dallas Texas Dr. Mary Alice Martin is the Executive Director of the Harvey Martin Dream Foundation, a 501 (C) (3) Non-Profit organization that helps qualified high school students attend college through financial assistance. Dr. Martin attended Mountain View College and continued her education at East Texas State University now Texas A&M University Commerce and received her Honorary Doctorate of Humanities from Texas Bible Institute and Seminary. Dr. Martin worked as Harvey Martin's assistant at Martin Enterprise for three years, coordinating with the media, personnel, day to day operations, appointments, assignments and projects.
Dr. Martin worked 35 years in corporate America combining experience in real estate, management, computers, security, customer service and travel. Dr. Martin has applied her knowledge, with her skills in creating the Harvey Martin Dream Foundation. Working in the foundation she develops and leads the strategy of the organization. Takes a leadership role in driving a collaborative process with the Board Of Directors and volunteer members that would result in the development of goals, objectives and operational plans for the Foundation. Oversees preparation of the annual budget and other necessary financial documents. Provides information and justifications for the Board of Directors in its budgetary review and approval process. Leads, motivates and develop volunteers and Board Members so they are passionate about what the Harvey Martin Dream Foundation has achieved and are committed to working effectively toward continual improvement. Ensures the Foundation has diverse volunteers and Board Members with skills appropriate to the needs of the position.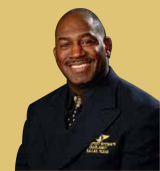 Bishop Donald L. Hayes – Chaplain
A native of Mullins, South Carolina, Joined the United States Air Force in 1971. Called into the Ministry and licensed in September 1976, Ordained as an Elder in March 1978. Founder and Pastor of Gospel Inspirational Fellowship at RAF Upper Heyford, England in 1978. Pastored Union Bethel Community Church, Great Falls, Montana. Served as the Assistant Pastor of the Gospel Services at Osan, Korea in 1984. Served as Associate Elder to Lake Como and Heavenly Gospel Church of God in Christ from 1985 until 1988. Appointed Pastor of the Gospel Services in 1987 at Carswell AFB, Texas and officially charted that work in 1989 naming it the "Gospel Inspirational Fellowship, Incorporated." Retired from the United States Air Force after 20 years of faithful service in 1991.
Appointed Head Chaplain of the Dallas/Fort Worth International Airport Chaplaincy in 1997. Executive Staff Secretary in 2002 for the International Association of Aviation Chaplaincy organization. Bishop and Overseer of the G.I.F.T. Church, Fort Worth, Texas, Grace Christian Fellowship, United Kingdom, England and working with several churches in Botswana, Africa. Officially Consecrated into the sacred office of Bishop in October 2003, in Fort Worth, Texas Doctors of Divinity Degree, (Honorary), Grace Valley Theological Seminary, Edinburg, Texas (2003).
Masters in Marriage and Family Counseling & Masters in Religious Education, Southwestern Baptist Theological Seminary, Fort Worth, Texas (1996). Bachelor of Applied Arts & Sciences/Psychology, Dallas Baptist University, Dallas, Texas (1993). Bachelor of Ministry/Pastoral, International Seminary, Plymouth, Florida (1983). Associate of Applied Sciences/Business Management, Air Force Community College, Alabama (1989). Associate of Bible Studies, International Seminary, Plymouth, Florida (1981). National Community Crisis Response Team Training Certificate, NOVA, Washington, DC (2000). Certified Victim Chaplaincy Training, The Faith Based Counselor Training. Institute, Dallas, Texas (2002)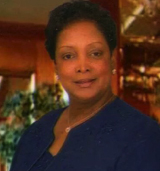 Dr. Deborah Isaac- Hopes – Programming Director/Liaison
Presently serves as Assistant Pastor of the General Assembly Church of the Living God, PGT, Dallas, Texas- Bishop C.C. Berry, Jr., Pastor. Dr. Hopes completed 34 years combined years of services in education in 2009 and served as an Adjunct Professor at Richland College for the Teacher Preparation Program from 2008 until 2011. Dr. Hopes has served and continues to serve as volunteer and as a board member of 15 or more various community and civic organizations; and is a member of 4 civic and social organizations.
Dr. Hopes honors include: Who's Who In American Colleges and University; Who's Who In American Education; Women of Excellence Elite News; Ambassador of Peace, American Clergy Leadership Conference; and Texas Bible Institute and Seminary Honorary Doctorate of Divinity and The Lifetime Achievement Award in Ministry. She holds a Bachelor of Education/ Vocal Music- Lincoln University of Missouri, Jefferson City, MO; a Master of Education/ Educational Administration – Texas Woman's University, Denton, TX; and a Doctorate of Education/Education Administration, The University of Texas, Austin, TX. Additionally, she is a Motivational Speaker and Inspirational Preacher, Teacher, and Vocalist; Conference, Workshop, and Staff Development Presenter and Trainer; Curriculum Developer and Trainer, Published Author, and Grant Writer.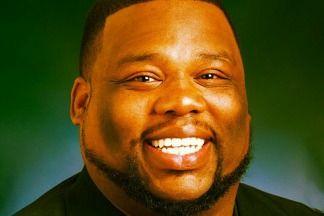 Rodney Baker – Facilitator of Financial Enrichment Development
Rodney is an accomplished business entrepreneur, CEO, and founder of Hot Rod Connects (HRC); a high-end concierge-booking agency that specializes in offering high-end services for businesses and entertainers. In addition, he serves as Executive Director of Crab5 Foundation, a philanthropic endeavor that was created by Oakland Raiders Wide Receiver Michael Crabtree.

Rodney has a vast amount of experience in business partnerships. In 2009, he helped Texas A&M University-Commerce (TAMUC) create partnerships with: Education is Freedom, Uplift Education, and the United Negro College Fund's National "Empower Me Tour" Currently he serves on the following groups: Young Professionals Group with the Dallas Regional, North Dallas Chambers of Commerce, and Plano YMCA Board of Directors. A native of Dallas, TX, Rodney graduated from Carter High School. He then enrolled and graduated from TAMUC with a Bachelor's degree in Business Administration. and was President of the Zeta Tau chapter of Alpha Phi Alpha Fraternity, Inc. (2005-2008). Favorite quote: "To see the difference, you have to be the difference".
Rodney is married to his beautiful wife Rosemary Baker, born in Dallas, raised in Garland with family origin from Guatemala. Rosemary graduated from Lakeview Centennial High School, received her Bachelors of Science in Psychology and Masters in Social Work all at Texas A&M University – Commerce. They have two beautiful children – Rodney Baker, Jr. and Royal Liliana Baker. Rodney loves to listen to old school music, attend family functions and BBQ.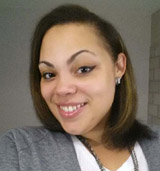 Chase Martin – Director of Marketing
Chase Martin hales from Dallas, TX. She is a high school graduate of Yvonne A. Ewell Townview Magnet Center: School of Business & Management. She went on to continue her education at Prairie View A&M University where she attained a Bachelors in Business Management Information Systems. She is the Founder and CEO of Empress Marketing LLC, the Marketing Director of "The Honeydrops Foundation" and "Miss Fashion & Beauty Africa Pageants". In December of 2015 she became the proud mother of Langston Harvey Autrey.
Ms. Martin has been known to work with Girls.Inc and GENAustin to empower young ladies above the stereotypes that are forced upon them by the media and society. In 2013 Ms. Martin held the title of "Miss Heart of Texas" in the Miss Plus America Pageant System. During this time she honed in on her life platform, "The Family Circle: Strengthening family's one day at a time, because strong families build strong communities". However, her platform didn't stop with her reign. Still today she focuses on shedding light on Drug Abuse, Domestic Violence, and Body Image. Ms. Martin has a firm belief that if we tackle these three key pain points within the family, humanity will start to move towards a better tomorrow.